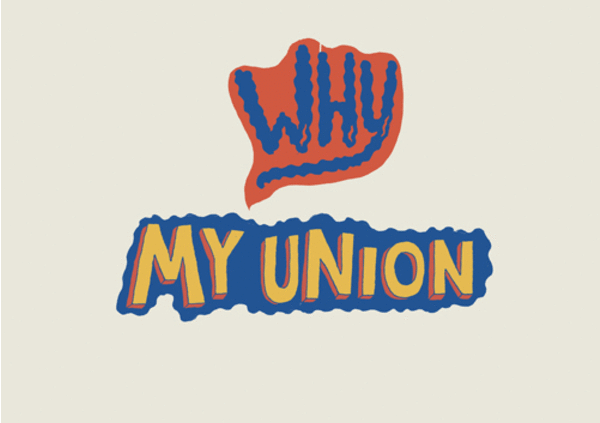 I did the visual identity for the campaign "DebateMyUnion" - a collaboration with five Danish unions who all wanted to get better at reaching students at the University of Copenhagen. 
"DebateMyUnion" was a provocative campaign that provoked and made the students think about unions and why we have them.
The campaign logo is dynamic – with lots of different statements about "my union" - i.e. adore, need, challenge, who is – my union. As these statements change the "my union" line remained static.
We used the dynamic logo on the campaign blog, on social media and in the five short films that were produced for the campaign – we also produced badges with the different variations of the logo.